If you have this question why you need a VPN? Then you are at the right to know about it.
Before that Let me say about VPN in Simple. VPN or Virtual Private Network will help makes your internet connection secure and anonymously.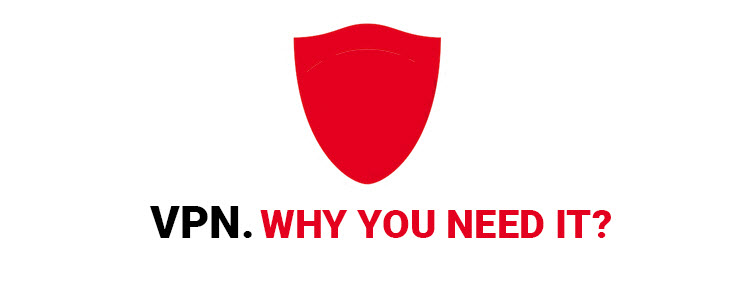 Why Do I Need Vpn?
You may think, "why would I use a VPN? I have nothing to hide". VPN does not only help you to protect your online identity by making you as an anonymous user. There are useful in many ways
Who need bypass or Access websites without restrictions
Stop ISPs from spying and throttling your internet speed
Torrent user or user who need browse and download anonymously
Keep your online presence and information private
Prevent getting hacked while on public Wi-Fi
Connecting to remote servers
Who uses VPN?
Here We have a listed different kind of people who use VPN and how it is helpful for them. If you one in this type of user then you probably understand what your friends are doing and what you have missed.
You're a Torrent User or Downloader
P2P file sharing and torrenting activities are continually been monitored by ISP in countries like the United States, the United Kingdom, Australia, and other countries. If you are downloading a copyrighted material from the internet or from publish torrent sites, then you could be tracked by the copyright holder and end up in court or paying the hefty fine for downloading copyrighted material.
Also, Some torrent user may face speed throttling and Bandwidth limitation problem. Using VPN you can solve both this issue. Since speed throttling, and Bandwidth limitation can occur only if your ISP monitor your activity and spot torrent traffic in it. VPN will create a encrypted tunnel so that ISPs can not detect torrent traffic while monitoring.
Because of it, Many torrent users start using VPN to hide their online identities.
So using a VPN, you can:
Stop ISPs from Monitoring
Access block torrent sites
DMCA Notices
Overcome Speed Throttling and Bandwidth Limitation
Recommended VPN for Torrenting
You're a Public Wi-Fi User
People who frequently use public Wi-Fi or hotspots in the restaurant or any other public places will be in need of VPN for security. Since Public Wi-Fi will be unsecured which makes hacker to watch user activity, steal user account info or any other data they needed.
VPNs make it impossible for hackers to monitor or steal data while you are using a public network.
You're a Privacy Minded
Organizations, advertisers, marketers and your ISPs monitor and track all your web traffic and internet activities to collect information about you like what you visit and what you buy much more. They use this information for advertising and to increase web experience.
VPNs encrypt your traffic, Hide your online identity, your location, and shopping & website activity so that advertisers cannot track your activity.
So using a VPN, you can:
Use the internet anonymously without letting advertiser and ISPs track your internet activity
Keep your network safe from hackers
Gives secure connection and keep your online presence, financial data and information private and encrypt.
Businesses and Websites
Companies use VPNs for privacy reasons, but other than that Business VPN service secure the data transmission between offices and allow the employee to connect to the company networks remotely.
Also, Web developer uses VPN to prevent malware from affecting its users and to ensure a fast load time.
Access Geo-Restricted Contents
VPN also used to unblock geo-restricted contents and sites that can't be accessed from your country. Services like Pandora Internet Radio, Spotify, Hulu or Netflix are only available in specific countries and regions. So to access those content majority of people use VPN to access video feeds unavailable in they country.
VPN masks the user IP address and makes them appear as if you were in the same country to view contents or sites.
For example, Let take Hulu which is not available outside of the United States and Japan, so if you living in another country and you need to view Hulu then using VPN help you to access your Hulu even if the service is not available in your region.