Is Kickass Torrents is blocked in your country? Wondering how to Unblock Kickass Torrents.
Here is the easy guide that helps you to bypass it.
In some country like India, Malaysia or even Australia. Your ISP may block you to access the torrent site.
But this problem will affect only to torrent sites. It won't cause any problem if your downloading file uses the .torrent file or the magnet link.
To do this, we are going to use Hola browser extension.
Download link:
Hola is just a VPN service, and it doesn't require any configuration.
It is an easy-to-use add-on for both Firefox and Chrome. It let you access all your site that are inaccessible.
Steps to Unblock Kickass Torrents.
Step1: Download Hola browser extension or add-ons on your Firefox or Chrome.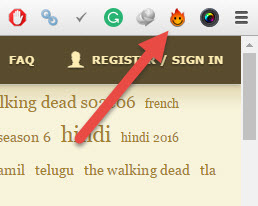 Step2: Visit Kickass Torrents site, Then click the Hola icon in the browser toolbar.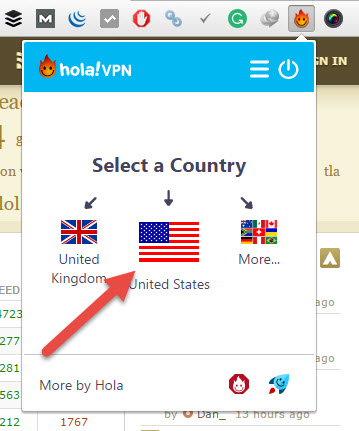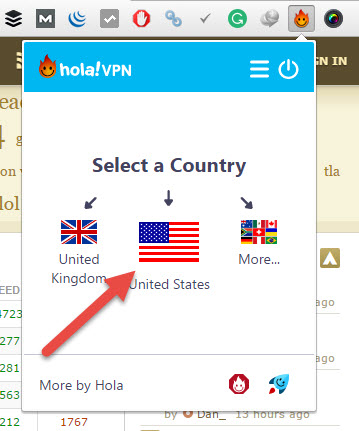 Step3: select any country, then check whether you can access the page. If it didn't work, change the country by clicking the Hola icon again.
Now you have Unblock Kickass Torrents.