Are facing low download speed problem on your Utorrent? Then you are in the right place to find the best solution and setting to increase Utorrent download speed.
Your Torrent Speed Will Get Lower in Two Case
Case 1: Torrent download speed depends on your seeds and peers. If the person at the other end is not seeding back or if your torrent file has no peers your download gets lower.
Case 2: If your default setting is set to lower numbers the speed can be decreased.
These two case will be the primary reason for your torrent file to get download at low speed and also remember if your normal download speed is around 1 Mbps or 2 Mbps then there is no way to increase then what your ISP has given to you.
If you have to increase more from what they normal speed has to be provided by ISP they only way to do is to change your internet plan.
Using Torrent Trackers to Increase Utorrent Download Speed
As I told in my earlier post adding addition tracker will help your torrent client to find more seeds and peers which help us to increase our Torrent download speed.
Let me show you how to added the torrent tracker for week torrent file to increase the download speed.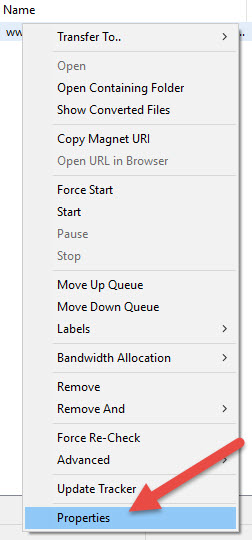 Step 1: Right click on the file name in your uTorrent for which you need to increase the download speed and then click properties.
Step 2: Download the torrent tracker from the given links and past it in the general tab and hit the ok button.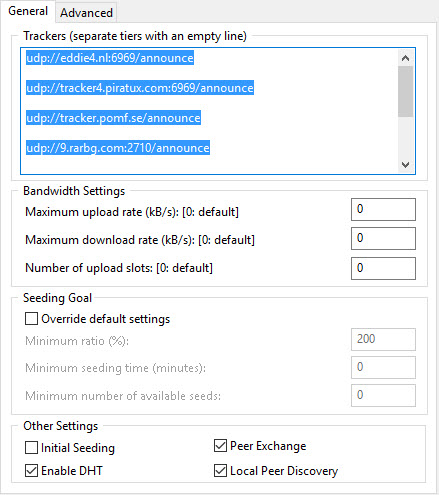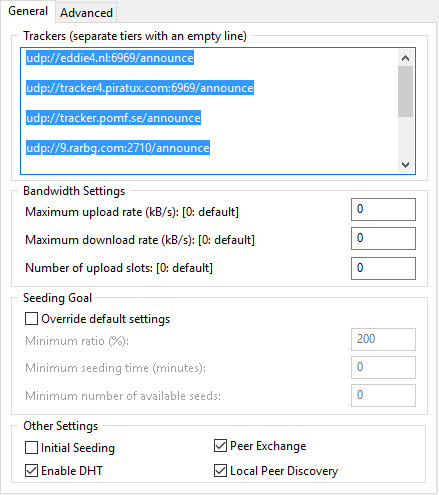 Download link For Super Torrent Trackers List
[sociallocker id="30″]
[/sociallocker]
If you know any method or tricks to increase uTorrent download speeds comment below.